We already love the music and art scene in Bushwick, but you will definitely appreciate it more after visiting The BogArt. In 2005, the space was converted to an artist production studio space, making it a hub for community and neighborhood development.
Located in the center of Bushwick, 56 Bogart is home to artists, galleries and major non-profit organizations. Artists love the space as the large windows offer great natural light to flow in for artists of all sorts, whether they're painters, photographers or craftsmen.
The building now features more than 15 galleries. Through their programming, including exhibitions, public events and educational series, they're encouraging art-making and viewing by emerging and underrepresented artists.
The BogArt's proximity to the L train it makes it a convenient space to work. Here's a preview of what you might expect from the exhibitions:
Rachel Fuchs | On The Road – Archival Pigment Print
The gallery has showcased works of local and international artists and introduced them to the New York art scene. Their mission is to assist in the preservation and creation of exhibitions of new artwork and emerging and mid-career artists who create inventive and thought-provoking work.
BLANK SPACE has created a platform that supports contemporary art. Their gallery serves as a point where the worlds of art and culture unite. They showcase work from emerging and established visual artists, while supporting the development and exhibition of experimental art forms and practices.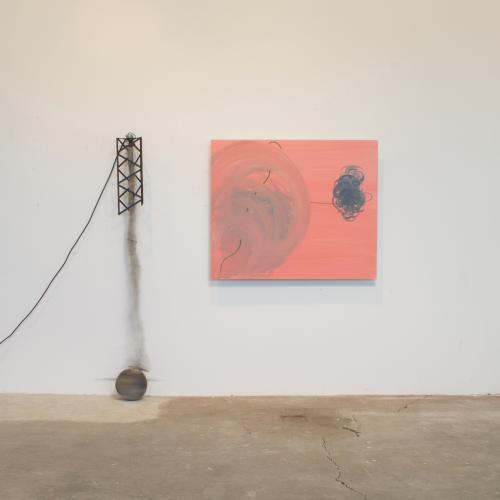 The exhibition space focuses on the work of artists in various media and disciplines. The gallery never fails in exhibiting experiential art. The current exhibition features new sculptures and paintings by local artist Tom Butter.
Colin Keefe | The Beginning of Everything, 2015 – Ink on paper
Visually engaging and conceptually compelling, the Robert Henry Contemporary gallery evokes inspiration in visitors. Their mission is to provide their clients artwork that not only engages their eyes, but their brains. The curatorial staff is interested in space, time, ontology, landscape and ephemerality.
Daniel John Gadd | Sun Mirror – Oil, string, mirrored glass, and wax on wood
"Our focus is on painting's continued relevance in the age of digital media." Life on Mars' exhibitions focus on the aspect of being handmade. They believe that the emphasis on painting's innovative and historical processes amongst emergent and established artists is crucial to the individual and the culture they reflect.
Interested in living in the area? Check out our available listings in Bushwick.